I have dedicated the last 3 years of my life to promoting cannabinoid therapies for many reasons, but the journey began when my son, Taurri, exposed me to the power of CBD (cannabidiol) as a remedy for anxiety. His testimonial for CBD is simply too strong and personal to commit to this page but his experience inspired me to investigate the science behind his experience and the emerging cannabinoid market. Studies online and anecdotal evidence to support the various therapeutic applications of cannabis sent me down a CBD rabbit hole, but I found gold (as time goes on, we're finding more). 
 Late 2018, whilst on a father-son trip to Amsterdam, we spent time looking for a CBD-centric side to Amsterdam's cannabis culture. Surprisingly, it wasn't a thing. There was just one CBD cafe listed on Google Maps, and when we got to the door, it had closed down. On a whim, we called the phone number listed and a friendly chap called Constantine answered who told me that the cafe had failed for a lack of interest in CBD among the tourists and Dutch locals. Thankfully, he suggested  meeting up for a coffee and a chat, I guess he picked up on our curiosity. We ended up spending an afternoon in Café Hill Street Blues where more people just kept turning up to join us, some growers from the US, a genetics guy from France, a patient and a Canadian chap who seemed to know just about everything about CBD. During our serendipitous conference, these diverse and knowledgeable characters brought their own valuable perspective to the table, and the conversation left us feeling inspired about the untapped health potential of hemp products and confidence that we might be able to find a way to be involved.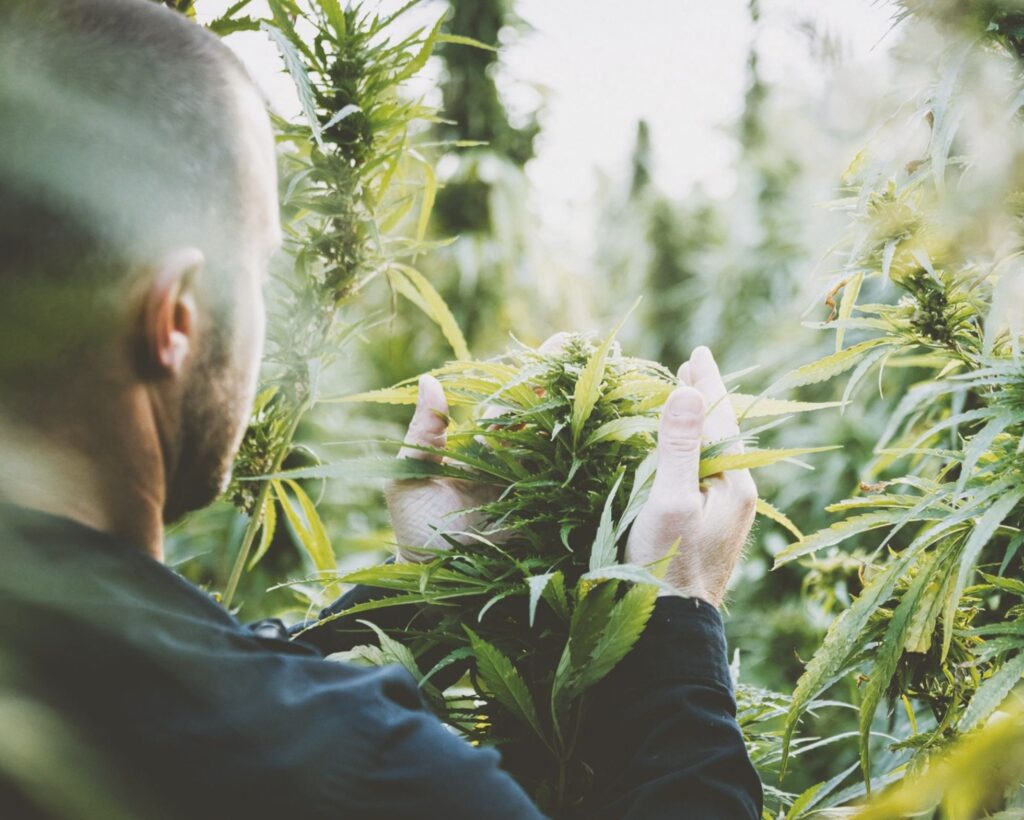 Our personal interest in CBD quickly sparked commercial curiosity, as we both found hope in the opportunity to have a job that promotes healthy lifestyle choices that are ever-increasingly important in today's world. 
 A couple of months later, I discovered that two old contacts, Olivier Reiner and David Reiner were on their own CBD journey. It was another father-son combo driven by the life-changing benefits that Olivier had experienced when using CBD for his Ankylosing Spondylitis, a severe arthritic condition, for which he had a diagnosis of it completely immobilising him. 
 Unfortunately, Oli had been through a bad patch of health not long before our paths crossed. The cause, shockingly, was a high street supplement. When using the supplement, Oli became unwell causing him suspicion and with a background in cosmetics, he was in a fortunate position to conduct analysis. Much to their dismay, the lab tests confirmed suspicions, as it was revealed that the supplement contained toxic levels of heavy metals. 
 Motivated by life-changing experiences with CBD and a desire to create a brand that upheld quality and transparency above all else, we have built EthicaCBD. At every stage of the process, EthicaCBD does the utmost to provide our customers with the plant-based care they require, partnered with education around CBD's efficacy, and backed by a team that truly cares about the wellbeing of our community.